La crise sanitaire a contribué à installer de manière pérenne l'utilisation de la visioconférence dans le monde professionnel. De nouveaux défis linguistiques se présentent à cette occasion et nous vous proposons de faire le point avec cette fiche thématique.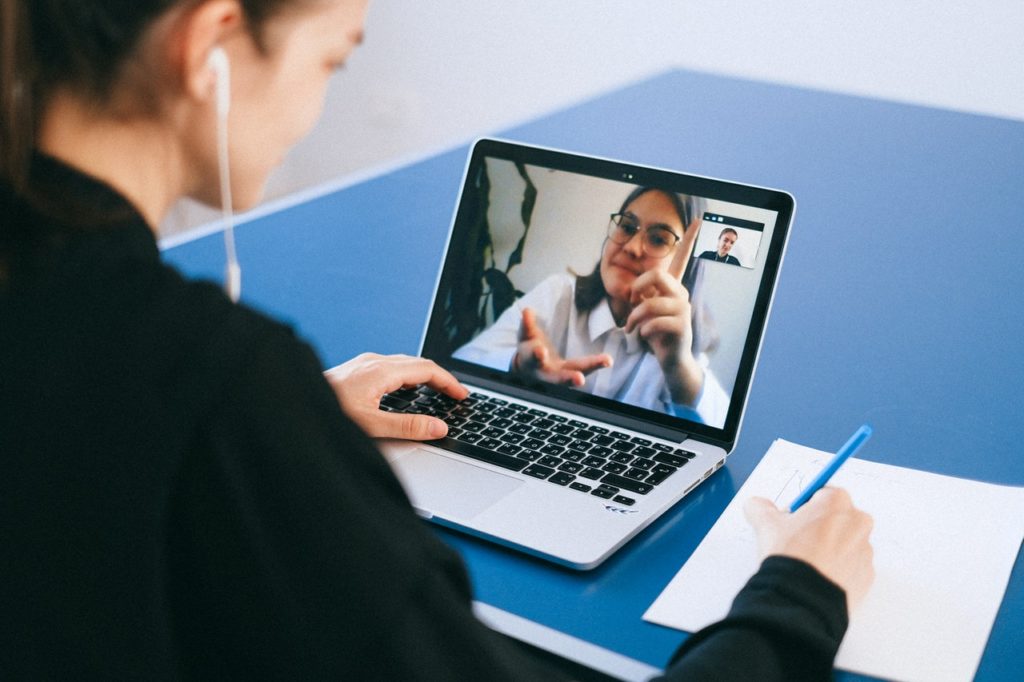 Prendre rendez-vous pour une visioconférence: 
Would it be possible to schedule a videoconference? → Serait-il possible de reprogrammer une vidéoconférence ?

Would you be available this Thursday at 8am local time for a Zoom-call? → Seriez-vous disponible ce jeudi à 8 heures pour un appel Zoom ?
Gérer des problèmes d'ordre techniques:
Your connection isn't clear → Votre connexion n'est pas bonne

Can you hear me now? → Vous pouvez m'entendre maintenant ?

Can you speak up? → Pouvez-vous parler plus fort ?

I think you're frozen. → Je crois que vous êtes figé

Your microphone is muted. → Votre microphone est en sourdine.
Participer dans la visioconférence:
May I say something? → Puis-je dire quelque chose ?

…. (name), would you like to add something? →  …. (nom), souhaitez-vous ajouter quelque chose ?

I think we've covered all the points. Are there any questions before we conclude? →  Je pense que nous avons abordé tous les points. Y a-t-il des questions avant de conclure ?