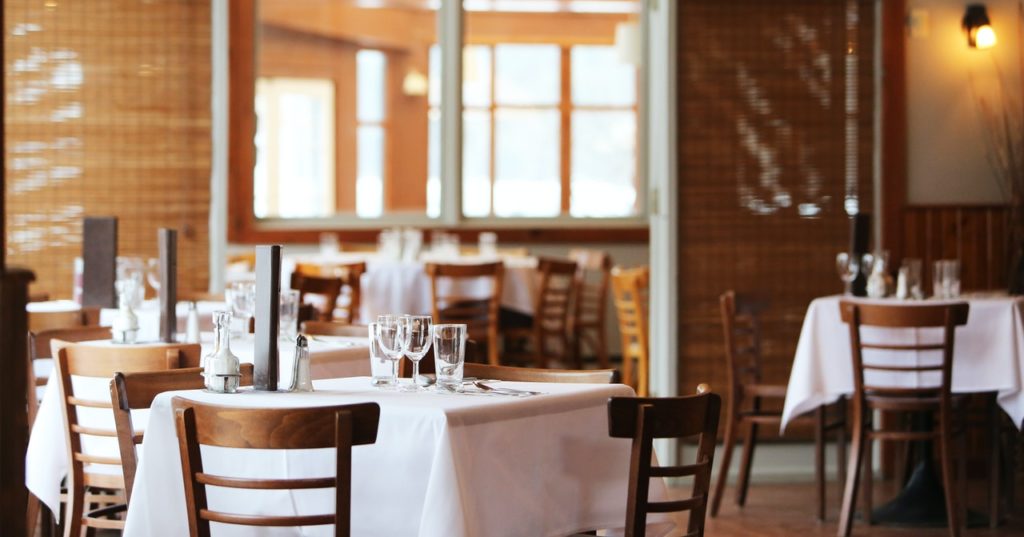 Les repas d'affaires en anglais sont des moments privilégies pour conclure des affaires dans un cadre plus agréable qu'une salle de réunion. Ce sont des moments ou les discussions ne tournent pas qu'autour des affaires et où il est nécessaire d'avoir un vocabulaire varié et de connaître des phrases de transition afin de passer du small talk au business talk. Nous vous présentons des phrases de transition et du vocabulaire qui vous permettront de réussir tous vos repas d'affaires.
Apéritif (small talk)
Le small talk a sa place lors du déjeuner d'affaires dans les cultures anglophones. Maîtrisez l'art de parler de tout et de rien.
Attention aux intolérances: certains sujets sont 'off the table' lors d'un repas d'affaires. On évitera de parler des politiques et de la religion par exemple. 
Vaut mieux rester légère en parlant des hobbies, du temps, de la nourriture. Les sujets qui ne fâchent pas! 
What do you do in your free time? → Que faites-vous pendant votre temps libre ?


Is this typical weather for the region / time of year? → S'agit-il d'un temps habituel pour la région / la période de l'année ? 
Entrée: (transition to business talk)
Maintenant qu'on a terminé le chit-chat, c'est l'heure de passer à l'action. Pour changer le sujet sans basculer qui que soit, voici quelques questions à poser:
How has business been lately? → Comment vont les affaires ces derniers temps ?

Have you always worked in the sector? → Avez-vous toujours travaillé dans ce secteur ?
Plat: (getting down to business)
Des questions plutôt directes mais très polies peuvent vous aider à entamer la discussion attendue. 
What do you think of the new project? → Que pensez-vous du nouveau projet ? 

Have you had a chance to look over the proposal? → Avez-vous eu l'occasion d'examiner la proposition ?
Dessert: (ending the meal and the discussion)
Et voici nos suggestions pour conclure en douceur avec quelques douceurs: 
It was nice discussing the new firm with you today. → C'était agréable de discuter de la nouvelle entreprise avec vous aujourd'hui.

We'll be in touch soon. → Nous serons bientôt en contact.
Avec ces phrases de transitions, ces exemples de phrase à adapter selon le contexte dans lequel vous êtes et ces sujets de small talks à aborder, vous avez de nombreux outils à votre disposition pour que votre repas d'affaires en anglais se déroule de la meilleure manière possible. Durant nos formations en anglais professionnel, nos formateurs vous préparent à ces évènements avec des mises en situations permettant de vous projeter dans ces évènements.